Programs of Study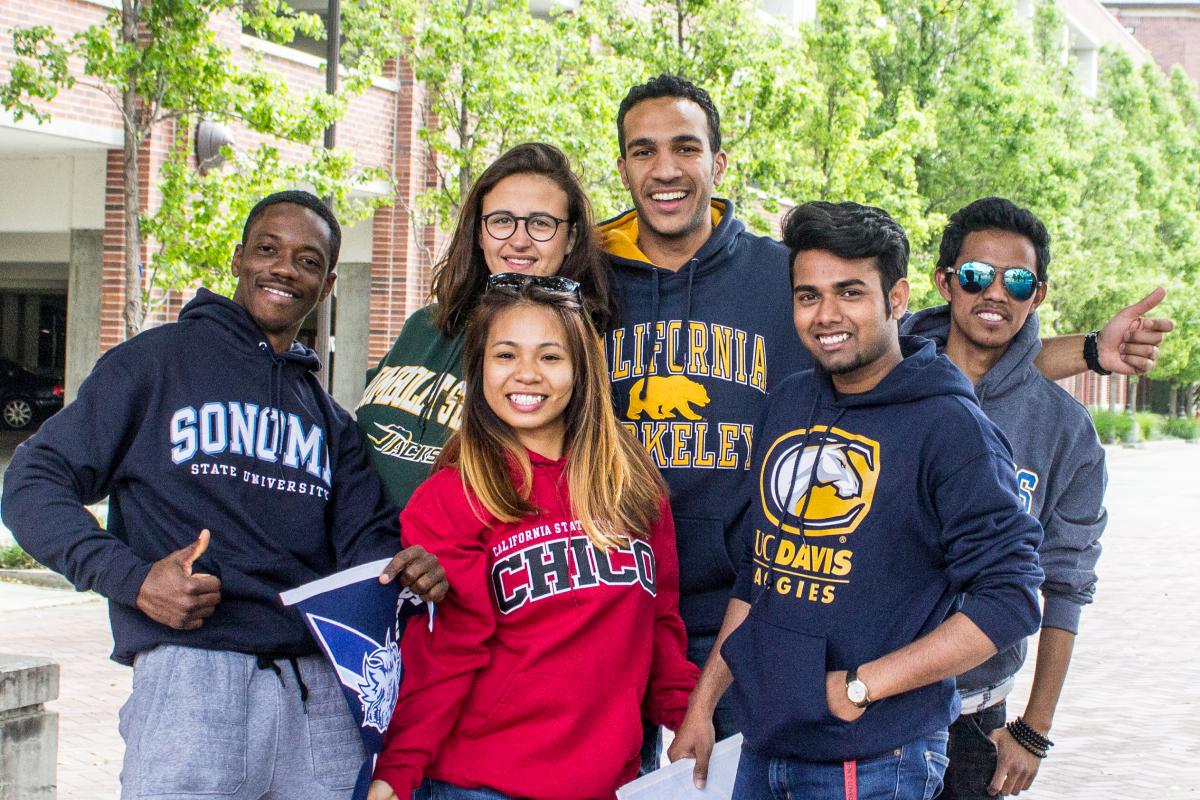 Santa Rosa Junior College (SRJC) is a two-year community college that is fully accredited by the Western Association of Schools and Colleges (WASC). The college confers Associate Degrees in the Arts (A.A.) and Sciences (A.S.), Associate Degree for Transfer (AA-T/AS-T), and professional training Certificates. International students can also study at SRJC for one or two semesters under the Non-Degree Program, allowing for more flexibility in course selection. A complete list of courses is available online.
International students must select a program of study when they apply, as the major will be listed on the Form I-20, and questions about the program of study may arise during the F-1 visa interview. Per F-1 visa regulations, all international students must enroll in a minimum of 12 units per semester (6 units if admitted to the Summer term). F-1 students are not eligible to participate in non-credit programs at SRJC (e.g. community education) unless the student is otherwise maintaining status by enrolling in 12 units.
---
Associate Degrees (A.A./A.S./AA-T/AS-T)
While most international students in the U.S. are typically degree-seeking, many attend SRJC for its strong general education (GE) program to complete lower-division requirements before transferring to a four-year college or university. While community colleges do not confer Bachelor's degrees, SRJC provides a pathway for students planning to transfer into the California State University (CSU) or University of California (UC) systems. All Associate Degree programs at SRJC require some general education, a major, and a minimum of 60 units (about two years of study). A full list of Associate Degree majors is available online. 
Certificate Programs
While SRJC offers over a hundred Skills and Achievement certificates, many of them do not recommend a full course of study, which is a requirement for F-1 visa students. ISP can issue a Form I-20 for the Culinary Arts Certificate or the Wine Studies: Enology Certificate program. If an international student wishes to pursue any other certificate, they may do so, either in addition to 12 degree-applicable units, or on a Non-Degree Form I-20.
Non-Degree Programs
International students who aren't interested in an Associate Degree or full-time Certificate Program can still attend SRJC for one or two semesters under the Non-Degree Program. This unique and flexible program allows enrollment in a minimum of 12 units each semester, and classes may be taken in any area of study. When applying to SRJC for the Non-Degree Program, applicants should select "Earn a vocational certificate without transfer" under Educational Goal, and "Undeclared/Undecided" under Intended Major or Program of Study. Non-Degree students are ineligible for CPT/OPT benefits.
English as a Second Language (ESL)
While SRJC does not have a full-time language training program for F-1 students, we are fortunate to have partnered with several intensive English language programs in the region! If your goal is to attend SRJC, but you need more English language preparation, you can begin your studies at one of our partner schools first. Once you attain the required proficiency level, you can transfer directly into your academic program at SRJC. You can even request Letter of Conditional Admission to SRJC. Please contact the language program directly for assistance with admission.