Employment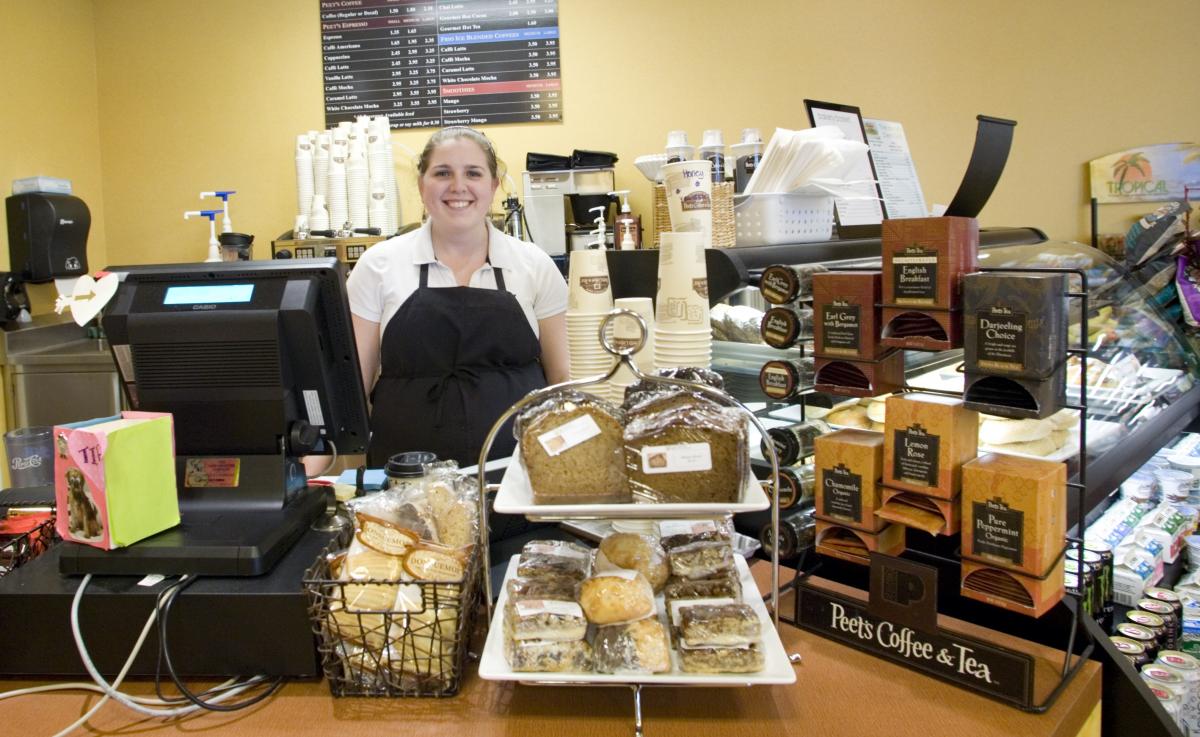 One of the benefits of your F-1 visa is that you are eligible for several categories of employment in the United States. The International Student Program can help you understand your options for working both on- and off-campus.
Remember that your primary purpose in the U.S. is to study, not to work. Earning money for any service is never allowed without prior authorization on your Form I-20. If ISP receives irrefutable evidence that you worked without authorization, this will result in the termination of your SEVIS record and F-1 student status. 
Employment Categories
On-campus employment, practical training, and off-campus employment opportunities are all available to F-1 students. Some types of employment require authorization from the United States Citizenship and Immigration Service (USCIS). Please review the various categories of employment below to learn about the eligibility requirements and application process for each option. International students cannot work off-campus during their first year of F-1 status.
On-Campus Employment
All F-1 students are eligible to work on-campus, and no authorization from ISP or USCIS is required.
Limitations: 
F-1 visa regulations state that on-campus employment is limited to 20 hours per week while school is in session and 40 hours per week during official school breaks. However, SRJC policy limits student employee/STNC positions to 25 hours per week. Therefore, you may not work more than 25 hours per week during the summer/winter break. 
Categories
There are several types of on-campus jobs:
Student Employment – Only currently enrolled SRJC students may be hired for these positions. All Student Employment jobs pay the same wage ($15/hr) and hiring is managed by the SRJC Student Employment office: https://careerhub.santarosa.edu/student-employee

F-1 Students are not eligible to apply for Federal Work Study (FEW) funded positions

STNC (Short-Term Non-Continuing) – Anyone can be hired as an STNC. These are temporary positions that offer various hourly wages and require varying levels of experience. STNC hiring is managed by the SRJC Human Resources department: https://hr.santarosa.edu/current-openings
Bookstore/Dining/Housing – SRJC has contracted with external companies to provide our bookstore as well as on-campus dining and housing services to SRJC students. F-1 students are allowed to work for these companies, as the jobs are physically located on-campus. The hiring process is done by the company; visit their offices for details.
If you have multiple on-campus jobs, you must be sure that your total hours do not exceed 20 hours per week for all jobs. Your supervisor may not be aware of the F-1 student visa regulations, so it is your responsibility to follow the rules.
Eligibility Requirements:
You must be enrolled full-time

If you have an approved RCL authorization, Student Employment jobs still require enrollment in 6+ units during the semester and 3+ units during summer.

You may start working on-campus as soon as you have completed orientation and receive a job offer.
You may not work during the 60-day grace period after completion of your studies.
You must apply for a Social Security Number (SSN) in order to receive wages in the U.S.
Visit the Student Employment website and apply for on-campus jobs on Handshake. Once you receive an offer, follow the instructions below to apply for your Social Security Number (SSN). You must do this before you can begin working. 
Curricular Practical Training (CPT)
Students who wish to gain professional experience in their major field of study can apply for CPT authorization. This is a special benefit of the F-1 visa allowing you to work off-campus in a field directly related to your major by enrolling in an internship or work experience class. For more information about CPT rules and regulations for F-1 students, visit the DHS website.
Eligibility Requirements
You must have been in F-1 status for one full academic year.
You must be in good academic standing.
You must be enrolled full-time.
You must enroll in the appropriate 99i course and these units must count towards graduation. 
Work is authorized for a specific employer and position that is directly related to your major.
Employment is limited to 20 hours per week while school is in session, and 40 hours per week during official school breaks. Full-time CPT during a semester is only allowed if you only need 6 units or fewer to graduate and have received a Reduced Course Load (RCL) authorization in your final semester.
Employment can take place after the last day of the previous semester through to the end of the current semester. If your CPT authorization begins before the current session start date, you must remain enrolled in your 99i course for the duration of the term. 
CPT may be renewed each semester, limited to 12 months of full-time CPT or you will lose your OPT eligibility.
CPT must be approved by DSO (no USCIS application required).
Examples of CPT jobs
Culinary Arts Major – Working in a bakery.
Computer Science Major – Designing a web page for a local company.
Business Administration Major – Working at the Sonoma County Assessor's Office.
Viticulture Major – Working the harvest season for a local winery.
Application Process
Make an appointment to meet with Lauralyn Larsen at the SRJC Career Hub (call 527-4329). She will explain Work Experience or Internship course requirements and determine your eligibility. 
Apply for jobs related to your major. Obtain a job offer letter from the employer (see sample). 
Register for the appropriate Work Experience or Internship course using the add code provided by Lauralyn. 
Submit the CPT Request Form. Must be approved by the International Student Advisor and the Internship Coordinator.
Get your new I-20 from the International Student Advisor at ISP and start working. DO NOT BEGIN WORKING BEFORE YOU RECEIVE THE I-20. 
Normal preparation time for CPT authorization is 5 business days. Once ISP receives your CPT application, you should receive the authorization on your Form I-20 in 1-3 business days.
Optional Practical Training (OPT)
Students can apply to USCIS for up to 12 months of full-time work authorization following their graduation from SRJC. To ensure your eligibility for post-completion OPT, you should submit an Application for Certificate or Application for Degree at the beginning of your final semester of study. For more information about OPT rules and regulations for F-1 students, visit the DHS website.
Eligibility Requirements
You must be in good academic standing
You must have completed at least one academic year in F-1 status
You must be on track to complete an Associate's Degree or full-time certificate program at SRJC
You must have your DSO's recommendation on your Form I-20 before applying to USCIS
Limitations
Employment must be directly related to your program of study
You must work more than 20 hours per week and unemployment is limited to 90 days
Post-completion OPT is limited to 12-months per educational level
SRJC students are not eligible for the 24-month STEM OPT extension
Application Process
You have a 120-day window to apply for post-completion OPT: 90 days before or 60 days after the Program End Date on your Form I-20. For example, Fall 2022 graduates can apply between September 17th and February 14th. USCIS must receive your application within 30 days of the DSO's recommendation. 
You cannot start working until you have received your EAD card in the mail and reached the OPT start date. 
Reporting Requirements
Once your 12-month OPT authorization begins, you must report any employment during OPT including the information listed below: (* indicates required field)
Employer Name*
Employer EIN
Job Title
Start Date*
End Date
Hours per Week*

Full Time: more than 20 hours/week
Part Time: 20 or less hours/week

Employer Address*
Supervisor Name
Supervisor Phone
Supervisor Email
Explain how employment is related to student's course of study*
Be sure to email any employer and/or address updates to rpetrow@santarosa.edu within 10 days, or use the SEVP Portal to report these changes yourself.
Travel 
If you wish to travel outside of the United States during OPT, there are varying levels of risk, depending on where you are in the OPT application process: 
Before OPT Approval 
If your I-797 application for OPT authorization has been receipted by USCIS, but is still in PENDING status, it is okay to travel travel internationally while you are still attending classes. You must return to the U.S. before the program end date on your I-20.
However, once your studies are complete and you have graduated from SRJC, it is not recommended that you travel internationally with a pending OPT application. CBP officials are not required to allow your re-entry to the U.S. solely for the purpose of awaiting OPT approval. While many students in this situation still travel and do not face issues, there is some risk involved. If you choose to travel, be sure to bring your OPT application receipt. 
Most importantly, if you travel with a pending OPT application, you must make arrangements to have the EAD card shipped to your location if OPT is approved while you are abroad. CBP officials are more likely to deny your re-entry if your OPT was approved by USCIS but you do not possess the physical EAD card at the border.
Before Employment
Once you graduate and your OPT application is approved, and you have received your EAD card in the mail, there is moderate risk to international travel if you do not yet have a job offer. CBP officials are also not required to permit your re-entry solely for the purpose of seeking employment.
After Approval/Employment
Once you are actively engaged in qualified OPT employment, then international travel is recommended. You still must obtain a Travel Authorization Signature on your I-20, and you must also possess a valid passport and F-1 visa stamp to be eligible for re-entry to the U.S.
Economic Hardship
Some students experience unexpected financial hardship while studying in the U.S. In special circumstances, USCIS will issue a work authorization for economic hardship.
Eligibility Requirements
You must have been in F-1 status for one full academic year.
You must be in good academic standing.
There must be financial circumstances beyond your control that caused you to suffer economic hardship.
You must be unable to get on-campus employment, or the jobs available must be insufficient to meet financial needs.
Must be recommended by DSO and approved by USCIS.
See the Department of Homeland Security (DHS) website for more information on eligibility for Economic Hardship.
Application Process
You must get a DSO recommendation on your Form I-20 signifying that you meet the eligibility requirements.
File USCIS Form I-765 and pay $410 application fee.
Wait until you receive the EAD card to begin working.
If approved, you must re-apply to USCIS each year.
Other Considerations
As an F-1 student working in the U.S., your paycheck isn't the only thing to consider. Other important requirements for working in the United States include:
Social Security NumberS (SSN)
Anyone who will receive income in the U.S. must have a Social Security Number (SSN). The SSN is used for tax purposes, among other things.
Application Process
Gather the required original documents for your application:  

Job offer letter from your prospective employer (for Student Employment, contact Jamie Longnecker)
Employment eligibility letter from your DSO (email Becky Petrow a copy of your job offer letter)
Passport 
Form I-20
Most recent I-94 record

Complete the Online Social Security Number Application

After you submit your online request, you must visit our local SSA office with your documentation within 45 calendar days:

Acceptable documents MUST be original or copies certified by the issuing agency, unexpired and must show name, date of birth or age.

After SSA verifies your document(s) and completes your request, you will receive your social security card in the mail within 14 business days.

Give your SSN application receipt to your employer so that you may begin working. When your SSN card arrives in the mail, give it to your employer and then you may be paid for your hours worked. More information is available on the SSA website. 
Taxes
Visit the Study in the States website where you can learn more about the basics of filing taxes. Each year, the deadline to file taxes for the previous calendar year is April 15th. Depending on your circumstances, you'll need a specific form to prepare your tax return:
If you worked on- or off-campus in the U.S.: You'll need a W-2 form from your employer to complete your tax return. The W-2 reports your annual wages and the amount of tax withheld from your paycheck. Contact your employer if you haven't received this form by the end of February. Using the W-2 form, you will need to file Form 8843 and most likely Form 1040NR and CA Form 540NR.
If you received a scholarship or fellowship grant or any other source of U.S. income: you'll need to login to your SRJC Portal, look under Tax Credit, select the tax year, and you can see your scholarship information on your Form 1098. If you have received taxable scholarships in the last calendar year then you will need to file Form 8843 and most likely Form 1040NR. More information about scholarships and taxes is available on the SRJC website.
If you have not received any source of income: you'll need to file Form 8843. All international students and scholars are required to file tax forms even if they didn't work or receive income in the U.S.
Look up each individual form's instruction sheet to see when and where to file your tax forms. SRJC faculty and staff are prohibited from giving tax preparation advice. For tax preparation assistance, there are a number of legal resources, including online software programs (see Glacier or SprinTax), free community services (try CAP Sonoma), and a number of local accounting firms you can research online.
Volunteering, Unpaid Internships, and Clinicals/Practicums
Volunteering
F-1 students are allowed and encouraged to volunteer in the community. However, you should not confuse volunteering with unpaid internships. Volunteering refers to donating time with an organization whose primary purpose is charitable or humanitarian in nature, without remuneration or any other type of compensation. Internships, both paid and unpaid, are primarily offered by the private sector and related to the intern's major field of study. The U.S. Department of Labor has guidelines for those seeking an unpaid internship. 
The following six criteria must be met for an internship to be considered a legitimate unpaid internship (and not employment below minimum wage, in violation of Department of Labor laws):
The internship, even though it includes actual operation on the facilities of the employer, is similar to training which would be given in an educational environment;
The internship experience is for the benefit of the intern;
The intern does not displace regular employees, but works under close supervision of existing staff;
The employer that provides the training derives no immediate advantage from the activities of the intern; and on occasion its operations may actually be impeded;
The intern is not necessarily entitled to a job at the conclusion of the internship; and
The employer and the intern understand that the intern is not entitled to wages for the time spent in the internship
Unpaid Internships
CPT authorization is strongly recommended for all unpaid internships, whether the student does or does not need to provide employment authorization documents to the company. The F-1 regulations are written in such a way that CPT is an authorization to do practical training as part of the curriculum for the academic program, and as such is significant in more ways than simply for the employer to verify employment eligibility. CPT authorization is more than just permission to get paid. You should have CPT authorization for unpaid internships for the following reasons:
CPT authorization by the university serves to demonstrate that this practical experience is part of the curriculum.
CPT authorization is a way of reporting in SEVIS the student's activity, employment, and location where they are working and therefore maintaining their status.
If ever a student is doing a job on an unpaid basis that someone would be hired and paid for, employment authorization in the form of CPT, OPT, etc. is advised.
If the unpaid internship at some point changes into a paid one (or if your employer decides to compensate you for your work in any way – for example, give you a monetary gift), you won't be able to accept the payment if your internship was not authorized as CPT. Please keep in mind that F-1 students cannot be retroactively remunerated or in any way compensated for work done in an unpaid internship if they did not obtain work authorization prior to when the work was performed.
Based on the above, we recommend that you apply for CPT authorization if you have an internship offer (paid or unpaid) that meets CPT eligibility criteria.
If the position is unpaid and for some reason it is not possible for you to obtain CPT authorization, please make sure that your prospective supervisor is aware of U.S. Department of Labor regulations concerning unpaid internships and that you have assurances (preferably written) to that effect before you accept the position. We also recommend that at the end of your internship you ask your employer to provide you with a letter confirming that there was no remuneration or any other type of compensation provided in any form during the dates you were participating in the internship. Please keep such a letter for your permanent records
Clinicals/Practicums
If one or more of your classes requires that you receive training at an off-campus location, you may not need CPT authorization. These courses can be identified on the Schedule of Classes as having "Contact DHR" requirements. These are what the State considers to be To be arranged (TBA) lab hours. If the off-campus experience is a requirement for all students in the course, and there is no remuneration, then CPT may not be required. 
The issue in determining whether clinical rotation hours and other practicums require CPT authorization hinges on whether these rotations are considered employment or not. SRJC has concluded that clinical rotations are considered experiential learning, in which the primary beneficiary is the student, and therefore these experiences are not considered employment. As they are not employment, no CPT is required.
As always, clinicals and other practicums must not violate the US Department of Labor's Fair Labor Standards Act (FLSA) test.
Employment Videos
Please enjoy watching the following videos for more information about F-1 student employment.
Disclaimer: ISP is able to provide you with general guidance. However, any advice provided to you by our office, does not constitute legal advice. Additionally, due to the fluid nature of governmental interpretation, USCIS may change its interpretation of immigration polices, procedures, regulations, and eligibility requirements for benefits at any time. This office will do its best to provide you with the most current guidance, but please be mindful that each case is fact-specific and it is advised that you contact an experienced immigration attorney if you have questions regarding your situation.