Housing Guide
Starting in Fall 2023, new international students can live on-campus! Meanwhile, students are responsible for arranging their own off-campus housing. This can be challenging because of the high demand for housing in our area. International students also face unique challenges in the rental application process, as they often do not have a credit score or co-signers in the U.S. Therefore we highly recommended that you live with a host family when you first arrive; you can find more information about the ISP Homestay program below. You should start looking for off-campus housing as soon as you receive your F-1 visa.
On-Campus Housing
New student housing is currently under construction on the Santa Rosa campus. Students who will attend SRJC in Fall 2023 can apply now for On-Campus Housing. The priority deadline is March 1st. Email info@srjchousing.com if you have any questions. 
Off-Campus Housing
Please review the information below for more information about off-campus housing options. 
Homestay
To avoid the challenges of finding housing, we highly recommend that all new students live with a host family when they first arrive. SRJC is partnered with International Student Placements, a national homestay organization of more than 25 years, who does a wonderful job matching students with local host families. Host families are personally interviewed in their home, screened, and selected for the program. Information and photos about different families are provided during the application process. Most host families are located within 8-10 kilometers from SRJC. All students have a private bedroom and most have a shared bathroom. The homestay program is flexible and offers 1, 2, and 3-month housing options for students who are looking for short-term housing to get situated. If you want to stay longer with the host family, you can make arrangements to do so. You will pay monthly and pay your host family directly.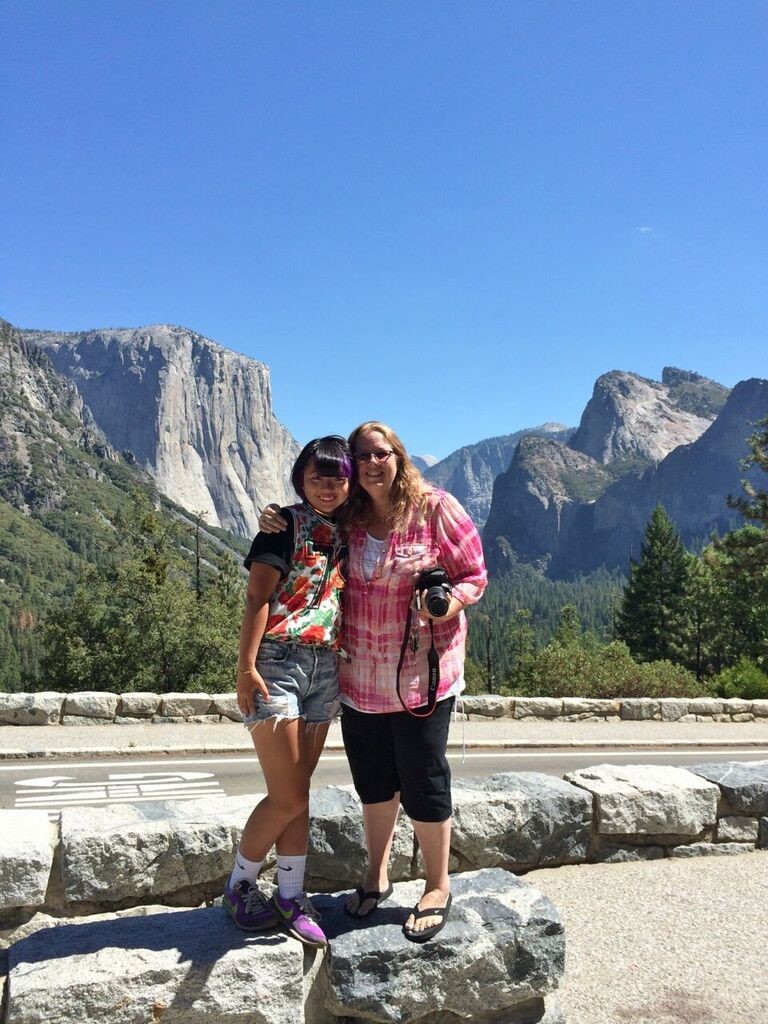 International Student Placements works closely with SRJC and has a representative especially for SRJC students. Visit their website for a helpful video from International Student Placements. If you any questions or need assistance with the application, please contact Janaki Padia by phone at 650-947-8879 or email at admin@isphomestays.com.
Pricing: 
Placement fee: $375
Security deposit (refundable): $100
Private bedroom and meals (breakfast and dinner): $1,200/month
Private bedroom only (no meals): $1,025/month
Advantages of Choosing a Homestay:
You've got a Friend: Host families can show you around and help you get settled. Host families will email with you and maybe video chat before you arrive so you can get to know each other.
Acculturation: It is so much easier to learn about American culture when you live with a host family who can explain things to you.
Privacy: A private bedroom is provided so you have a place where you can be alone to study or just enjoy quiet time. You only need to clean your own bedroom. You do not need to be responsible for the entire house or apartment.
Amenities: The host family will provide free wireless, furniture and bedding in your room. You can opt to have breakfast and dinner provided by your host family (a great cultural experience), or you can arrange to instead purchase your own food and cook for yourself.
Flexibility: If students are really unhappy with a host family, they can contact International Student Placements to help them find another family. They want the students and the families to enjoy the experience of living together.
Rentals
On-campus housing at SRJC is currently under construction and coming in Fall 2023! Until then, students have several off-campus housing options. Renting an apartment or a room in a shared household is common for college students across Sonoma County. In most cases, rental options are unfurnished and offer a month-to-month, 6-month, or 12-month rental agreement, or "lease." SRJC has some Helpful Hints and Local Apartments listed on the Off-Campus Housing website. You can also view available rentals in Santa Rosa.
You should have your housing arrangements determined before you leave your home country. If you do not have a U.S. bank account, proof of employment, or a good credit history (typical requirements that are asked of renters), you will need to find apartment complexes that are willing to rent to international students who cannot meet the usual requirements. Property managers will not always accept parents as co-signers since they are not in this country. 
Apartment Rental Costs
Rent may vary from one accommodation to another depending upon factors such as location, size, condition, and special features. Average monthly rents for the Santa Rosa area are:
1 bedroom apartment: $1,554
2 bedroom apartment: $1,960
Source: https://www.rentcafe.com/average-rent-market-trends/us/ca/sonoma-county/santa-rosa/
Local Apartments
You can use online search engines or contact a local property manager for help in finding rental properties, see below list. 
The following four apartment complexes are located within walking distance to the SRJC campus and are managed by Syrus Properties:
Alpine Apartments
1851 Salem Avenue, Santa Rosa, 95401
Tracy Engelen, (415) 892-1679, tengelen@syrusproperties.com
Elliott Apartments
101 Elliot Ave, Santa Rosa, 95401
Tracy Engelen, (415) 892-1679, tengelen@syrusproperties.com
Garden Apartments
2066 Mendocino Ave, Santa Rosa, 95401
Tracy Engelen, (415) 892-1679, tengelen@syrusproperties.com
Redwood Garden Apartments
2044-2050 Mendocino Ave, Santa Rosa, 95401
Tracy Engelen, (415) 892-1679, tengelen@syrusproperties.com
The following rental opportunity is located 1 mile (1.6 km) to the east of the Santa Rosa campus. To travel to SRJC, you will take a 20-minute walk, or a 5-minute car ride. The city bus does not stop at this location.
Town & Country Apartments
1229 or 1265 Pacific Avenue, Santa Rosa, 95404
Iris Guitron, (707) 579-0787, 39PAC@mmgprop.com
The following two apartment complexes are located in South Santa Rosa, close to a large shopping center (Santa Rosa Marketplace), which includes a grocery store, computer store and clothing stores. The Santa Rosa City bus will transport you to campus in 28 minutes.
The Meadows
2355 Meadow Way, Santa Rosa, 95404
Denise Myers, (707) 579-9567, themeadows@FPIMGT.com
Mountainview Villas
2146 Bedford Street, Santa Rosa, 95404
(707) 566-7379, bedfordsantarosa@att.net
The following two apartment complexes are located to the west of the Santa Rosa campus. Bus transportation to SRJC will take between 20-35 minutes. The complex is a 15-minute walk to Coddingtown Shopping Center, which houses a multitude of stores, including a grocery store.
Parkvue
2001 Piner Road, Santa Rosa, 95403
Felicia Martinez, (707) 527-6178, parkvue.cd@FPIMGT.com
Villa Creek Apartments
2601 McBride Lane, Santa Rosa, 95403
Teresa Furr, (707) 525-8145, manager@villacreek.net
The following apartment complexes are located to the east of the Santa Rosa campus, near a grocery store and beautiful regional park. Transportation to campus using the Santa Rosa City bus line will take approximately 30-35 minutes.
Sonoma Ridge Apartments
2900 St. Paul Drive, Santa Rosa, 95405
Katrina Lumpkin, (707) 546-7100, sonomaridge.cd@FPIMGT.com
The Marq Apartments
3637 Sonoma Avenue, Santa Rosa, 95405
Jeremiah Simpson, (707) 544-8855, themarqsr.cd@FPIMGT.com
The following apartment complexes are located in the town of Rohnert Park, which is located to the south of Santa Rosa. Each apartment complex runs along a major Sonoma County bus route, which will easily transport you to the campus.
Americana Apartments
4757 Snyder Lane, Rohnert Park, 94928
Felicia Funkhouser, (707) 584-3522, americana.apartments@FPIMGT.com
County Club Village
6351 Country Club Drive, Rohnert Park, 95492
Angie Shea, (707) 739-4189, ashea@gkind.com
Parkridge Apartments
4949 Snyder Lane, Rohnert Park, 94928
Derek Weaver, (707) 585-8607, info@elevatetoparkridge.com
The Reserve at Rohnert Park
5121 Dowdell Avenue, Rohnert Park, 94928
Stephanie Kidd, (707) 584-7860, thereserve.rp@FRIMGT.com
Alliance Property Management
1611 Fourth Street, Santa Rosa, 95404
(707) 524-8380
DeDe's Rentals
1150 B Coddingtown Center, Santa Rosa, 95403
(707) 523-4500
Meridian Management (Manages Allego, Park Meadows & Vineyard Meadows apartment complexes)
1145 Bush Street, San Francisco, 94109
(415) 434-9700
Sequoia Equities (Manages Park Ridge apartment complex)
1777 Botelho Drive Suite 300, Walnut Creek, 94596
(925) 945-0900
Finding Roommates
The people you live with will play a major role in your college experience, so you'll want to find others who are a good fit for your lifestyle. It's important to talk with prospective roommates before you make commitments. Take your time and don't compromise on what is important to you.
If you're considering renting a room in a private home, it's important to establish up front what your rights and responsibilities are. It is strongly recommended that you draw up a set of "House Rules" regarding issues such as overnight guests, quiet hours and use of common spaces. A written agreement that specifies expected contributions toward utility bills is also a very good idea. In some rented homes, you will add your name to the rental agreement and take on the same rights and responsibilities as everyone else named as tenants on the agreement. In other cases, you may have restricted rights to the kitchen, laundry facilities and common areas. When interviewing for a room in a private home, try to get a sense of the household's dynamics and consider whether or not you would fit into the daily living patterns.
Discussion Questions
How much can each of you afford to pay for an apartment? Don't forget to include the cost of monthly utilities (water, garbage, internet, tv, and so on) in this amount.
How will deposits and monthly joint bills be paid? These include security deposits, internet, cable television, gas, water and electric bills. You will need to determine how to split these bills.
How will you handle the general cleaning responsibilities? It is important to agree upon who will clean what and how often. Also discuss what "clean" means to each of you to make sure your expectations are in agreement.
How do you feel about overnight guests? Consider both the dating type of guest and the friend type of guest.
Do you like to cook? Do you prefer to eat together or separately? Do you want to share food expenses or shop separately?
How much privacy do you need? Do you need a private bedroom?
What are your study habits? Do you need a totally quiet environment when you study or is background noise/activity fine with you?
What are each of your habits and feelings toward smoking, drug and alcohol use, music and pets? What are your sleeping habits? Do you like to go to bed early or stay up late? Do you desire a quiet apartment when you are sleeping? This topic is particularly important if you are sharing a bedroom.
Ready to Find a Roommate?
One possibility to find roommates is for you to join the SRJC International Club Facebook group. Many current international students are members of this group. You can post a message to introduce yourself and when you will be arriving at Santa Rosa Junior College. Following the club's Facebook page also provides you an opportunity to read messages to get to know international students before you arrive. You also are welcome to ask questions of the current students. There is always someone willing to communicate with new students.
Where to Live
Santa Rosa Junior College is located in Santa Rosa, California. Incorporated in 1868, Santa Rosa is located within Sonoma County, which is made up of 23 cities. The towns closest to campus are Santa Rosa, Windsor, Rohnert Park and Sebastopol. According to the United States Census Bureau, as of July of 2016
Santa Rosa has a population of 175,155
Windsor has a population of 27, 555
Rohnert Park has a population of 42,622
Sebastopol has a population of 7,678.
As you begin your search for the perfect place to live please keep in mind the distance of the rental to campus and your available transportation. Santa Rosa is a medium sized city spanning 107 square kilometers. Even though you see that an apartment complex is located in Santa Rosa it could be quite far from campus. Students may also want to look in the cities of Windsor and Rohnert Park for housing opportunities as both cities fall along the bus and SMART train transportation lines. Also, all three cities maintain many bike trails leading to the campus. We suggest that you use Google Maps to help you determine how far a possible rental is from campus. Your destination address (SRJC address) is 1501 Mendocino Avenue, Santa Rosa, CA 95401. The Transportation webpage of this Housing Guide provides links to information about public transportation options. SRJC students are able to ride city buses, county buses, and trains for free by just showing their SRJC student ID card.
Glossary of Terms
30-day Notice- a written notice from a landlord to a tenant telling the tenant that the tenancy will end in 30 days. A thirty-day notice usually does not have to state the landlord's reason for ending the tenancy.
Discrimination - denying a person housing, telling a person that housing is not available (when the housing is actually available at that time), providing housing under inferior terms, harassing a person in connection with housing accommodations, or providing segregated housing because of a person's race, color, religion, sex, sexual orientation, national origin, ancestry, source of income, age, disability, whether the person is married, or whether there are children under the age of 18 in the person's household. Discrimination also can be refusal to make reasonable accommodation for a person with a disability. Federal and state "Fair Housing" laws prohibit discrimination in the U.S. To learn more about your rights as a renter, you can visit the Renters' & Tenants' Rights, California Tenants, and Fair Housing of Sonoma County websites.
Eviction - a court-administered proceeding for removing a tenant from a rental unit because the tenant has violated the rental agreement or did not comply with a notice ending the tenancy (also called an "unlawful detainer" lawsuit).Lease - a rental agreement, usually in writing, that establishes all the terms of the agreement and that lasts for a predetermined length of time (for example, month-to-month, six months, 12 months)
Furnished/Unfurnished - apartments may or may not include furniture. If you rent a furnished place, you're not just renting empty rooms – you're renting all the furniture and necessities that are in them. Furnished apartments often have higher rent, because there is a greater risk of damage to the owner's property. If you choose an unfurnished rental, you can still rent furniture and/or kitchen appliances from a local furniture rental company, such as Aaron's CORT.com, and Rent-a-Center.
Guest - a person who does not have the rights of a tenant, such as a person who stays in a transient hotel for fewer than seven days.
Landlord - a business or person who owns a rental unit, and who rents or leases the rental unit to another person, called a tenant.
Lease Agreement - a rental agreement, usually in writing, that establishes all the terms of the agreement and that lasts for a predetermined length of time (for example, month-to-month, six months, or one year). Other terms are part of the lease, including smoking/pets/guests policies.
Tenant - a person who rents or leases a rental unit from a landlord. The tenant obtains the right to the exclusive use and possession of the rental unit during the lease or rental period.
Rental Unit - an apartment, house, duplex, or condominium that a landlord rents to a tenant to live in.
Renter's Insurance - insurance protecting the tenant against property losses, such as losses from theft or fire. This insurance usually also protects the tenant against liability (legal responsibility) for claims or lawsuits filed by the landlord or by others alleging that the tenant negligently injured another person or property. Examples of insurance companies in Santa Rosa or near that provide renters insurance are AAA and Lehr Insurance Agency.
Security Deposit - a deposit or a fee that the landlord requires the tenant to pay at the beginning of the tenancy. The landlord can use the security deposit, for example, if the tenant moves out owing rent or leaves the unit damaged or less clean than when the tenant moved in.
Utilities - some landlords will include utilities (water, garbage/recycling, cable/internet, etc.) in the cost of rent. Others may indicate that utilities are not included, which means that you will have to setup and pay for your own utility services. Laundry facilities may or may not be included on site of the rental property.
Waive - to sign a written document (a "waiver") giving up a right, claim, privilege, etc. In order for a waiver to be effective, the person giving the waiver must do so knowingly, and must know the right, claim, privilege, etc. that he or she is giving up.
Access to Money
You will need to set up a bank account with a local bank in order to take care of your financial responsibilities. Landlords typically wish to be paid by check or electronic funds. SRJC has an established relationship with Exchange Bank, located within walking distance of the Santa Rosa campus. Additionally, Exchange Bank has an ATM located on campus in Bertolini. If you wish to bank at Exchange Bank, contact Zahia Naber at Zahia.Naber@exchangebank.com to set up an appointment. Be sure to mention that you are an international student studying at Santa Rosa Junior College.
Exchange Bank: (707) 524-3011, 2201 Mendocino Avenue, Santa Rosa, 95401
Bank of America: (707) 547-2809, 1155 West Steele Lane (in the Coddingtown Shopping Center), Santa Rosa, 95403
Chase Bank: (707) 525-5060, 2245 Mendocino Avenue, Santa Rosa, 94503
Wells Fargo: (707) 573-9209, 2960 Cleveland Avenue Santa Rosa, 95403
Shopping
As you make Sonoma County your home, you will find many options for a variety of shopping. Listed below are some suggestions of stores near campus to help get you settled.
Food
Malls
Toiletries (soap, shampoo, toothpaste and so forth)
Computers
Discount Stores
What to Pack
Pack Lightly
You can always have your family mail you a box or pick up what you need during a visit home. Remember too, anything you forget to bring can be purchased at nearby stores or online stores.
For information about items prohibited or restricted by U.S. Customs, visit their website
Carry-on Luggage
Carry all your important documents (including immigration documents DS-2019 or I-20) medications, toiletries, and few extra pieces of clothing in your carry-on luggage in case your checked bag gets lost. Sometimes, it can take a couple of days to locate misplaced luggage. To find out what you can take with you on the plane or put in your carry-on luggage, contact the airline you intend to use or visit the TSA (Transportation Security Administration).
Do not pack anything valuable in your checked suitcase in case it gets lost.
Clothes & Footwear
Santa Rosa receives about 76 cm of rain per year. It doesn't snow in Santa Rosa. On average there are 256 sunny days per year in Santa Rosa. Summers can be hot. Early fall tends to have hot periods, with temperatures in the mid-20s. Winter temperatures are chilly and can drop to 3 degrees overnight.
For the summer, you will need light casual clothes. The ocean is less than an hour away, so you may want to bring a bathing suit or buy one here.
During the fall and spring, you will want a light jacket or sweater.
You will want a coat for winter.
You will need an assortment of footwear: sandals for summer, warm waterproof boots for winter, and comfortable sneakers or flat shoes for walking around campus.
It is recommended that you bring semi-formal outfit or buy one here. You may also want to bring some traditional dress from your country for festivals and/or special occasions.
Just 0.16 km from SRJC is Plato's Closet, a trendy secondhand thrift shop where you can purchase fashionable items for a low price.
Mementos From Home
Don't forget to bring small familiar objects like photos and decoration to comfort you when you are missing home.
You may also want to bring small souvenirs from your home country to give as gifts.
Household Items
Plan on buying most of your household items (small electrical appliances, bed sheets and towels, cooking and eating supplies) once you have arrived. If you have space in your suitcase, you can bring a set of sheets and towels from home to get started.
ISP offers the information on this site as a service to our international students. SRJC makes no representation, guarantees, or promises with respect to the condition, quality, or safety of the listed properties or the community where such property is located; is not responsible for the truthfulness of rental advertisements or roommate postings on this site; does not verify the identity of any person posting a listing; neither inspects nor approves any off-campus housing; does not endorse in any way any landlord, individual, or property management business that lists properties on this site; and is not a roommate matching agency and is not responsible for the actions of any person listed on this site or any resulting business transaction or relationship.