Calendars
Do you know what's going on at SJRC? Below are two very important calendars that you can use to learn about what's happening on campus:
The Academic Calendar lists important dates and deadlines, including registration periods and campus closures. 
The Events Calendar lists upcoming events and activities happening at SRJC. 
---
Workshops
ISP provides a number of helpful workshops for international students each semester. We have scheduled the following workshops that will be of interest to all international students. Please mark your calendars with the dates and be sure to check our Facebook page to RSVP to the events:
Scholarship Workshop: Friday, February 8th, 12-1pm in Plover Hall 526 
Health Insurance Workshop: TBD
CPT/OPT Workshop: Wednesday, February 20th from 4-5pm AND Friday, February 22nd from 12-1pm in Plover Hall 526 
Transfer Workshop: Please check the Transfer Center website for upcoming events
San Francisco State University (SFSU) Transfer Workshop: Friday, March 15th from 11am-12pm in Plover Hall 526
---
Cultural Coach Program
Are you interested in meeting students from different countries? Become a Cultural Coach and get started! Visit the Cultural Coach Program website for more information. 
---
International Club 
SRJC has many more clubs you can join. You can see a complete club list on our website. The International Club is a Santa Rosa Junior College student organization that promotes international awareness among the students, college, and local community. Our members include international students from many countries as well as local students.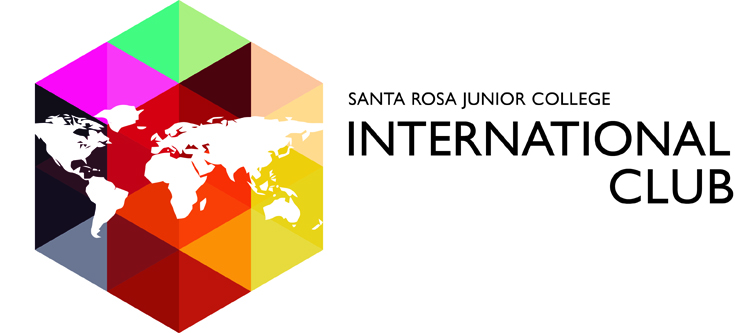 Students in the International Club often organize trips, gather for activities, volunteer, and organize special events throughout the semester. You have an idea? Come and make it happen with us! The International Club meets every Wednesday from 4:30-5:30pm in Mi Casa (Garcia Hall Room 860). 
We support new international students, improve cultural diversity, and expose all students to new cultures and countries.
Spring 2019 Club Leadership
President – Isaac Dosso
Vice President – Lekkyes Gambo
Secretary – Ghafar Yerima 
Treasurer  – Serge N'dri
Director of Communications – Jasmeet Kaur