International Education Week 2023
International Education Week (IEW) is coming this November 13-17 to SRJC! Each year, IEW gives us an opportunity to celebrate the benefits of international education and exchange worldwide, and to develop a broader understanding of different cultural perspectives. IEW is sponsored by the U.S. Department of State and U.S. Department of Education.
SRJC's participation in IEW is part of the national effort to prepare American students for a global environment and attract future leaders from abroad to study, learn, and exchange experiences in the U.S. This fall, SRJC and Sonoma State University are once again collaborating to offer expanded IEW programming for both campus communities! Events will be offered in-person or via Zoom.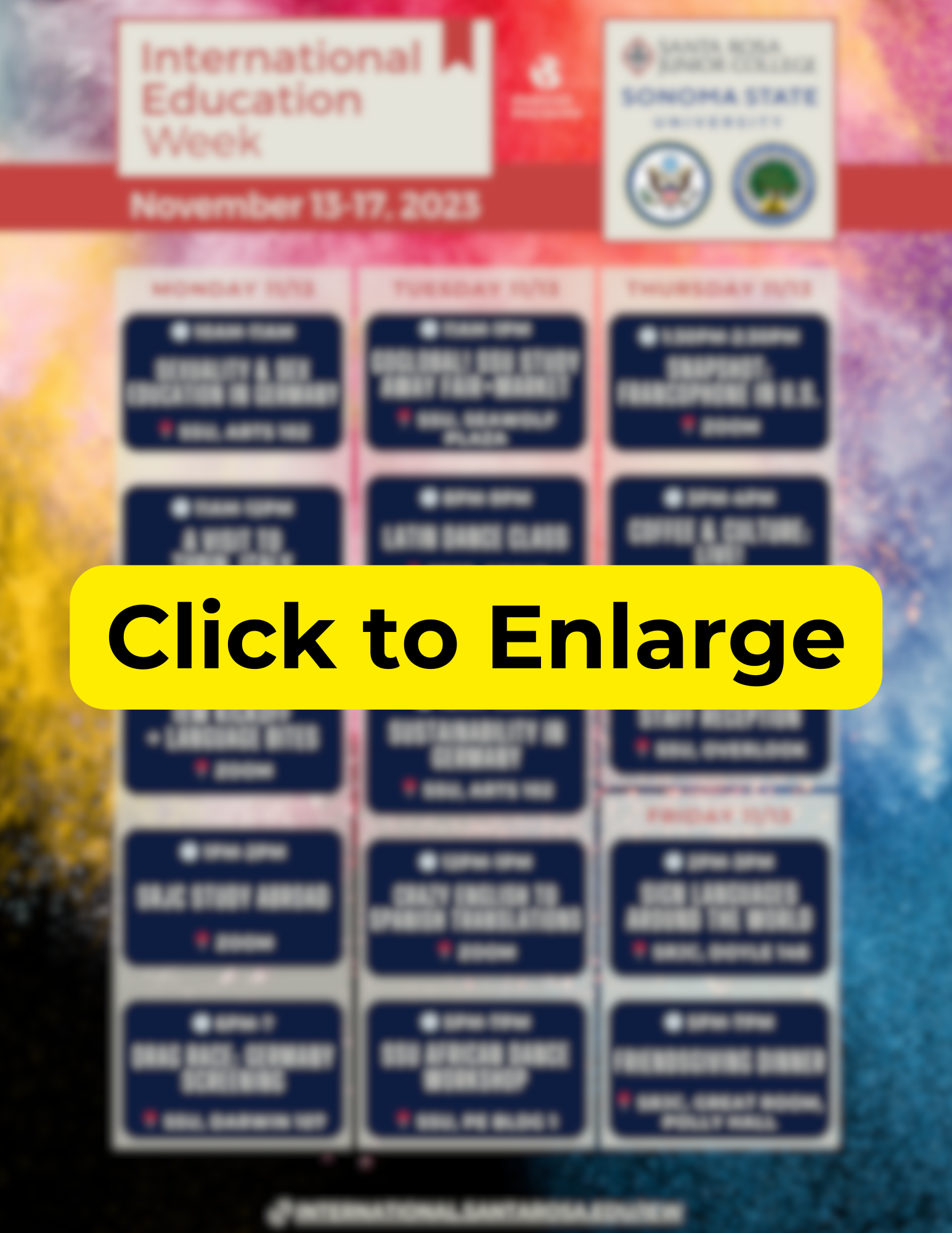 Schedule of Events
All events are FREE and open to both the SRJC and SSU community. Check this page frequently for more details, coming soon!
We wish to extend our deepest gratitude to all of the presenters, as well as the planning committee members who helped make this week possible: Becky Alvarez, Katie O'Brien, Hope Ortiz, and Araceli Osorio. We'd also like to thank the SRJC Public Relations department and the SSU Office of the President for their special contributions to our promotional video.

Past Schedules