Estimated Expenses
You must provide evidence of financial support for the first year of study. Santa Rosa Junior College estimates you will need a minimum of $27,000 USD for your first year of study. If you have a local sponsor who will provide free room and board, documentation of only $14,000 in available funds is required, along with a housing guarantee. Students who share apartments with roommates will have lower living expenses, but we still need to see evidence of $13,000 for housing. 
| Expense | Cost |
| --- | --- |
| SRJC Tuition ($376/unit) & Fees* | $9,100 |
| Living Expenses (housing and meals) | $13,000 |
| Books and Supplies | $1,700 |
| Miscellaneous: transportation, personal expenses | $1,700 |
| Mandatory Health Insurance* | $1,500 |
| Total: | $27,000 |
*Tuition fees effective Summer 2020. Includes 12 units per semester. Tuition fees and health insurance fees are subject to change annually. Dependents must show an additional $5,000 for a spouse and $3,000 per child.
The tuition amount is based on a minimum of 12 college units per semester required for students to remain in legal F-1 Visa status. Many students typically enroll in more than 12 units. Actual tuition expenses may be slightly higher. More information is available on the Accounting Office website.
Important note about email communication and the payment of fees with Santa Rosa Junior College: If you receive emails from individuals who claim to represent Santa Rosa Junior College staff, please make sure that their email domain is @santarosa.edu. Occasionally, scammers may try to represent staff members of Santa Rosa Junior College using other email domain accounts, such as @gmail.com. Do not respond to these emails. Additionally, some scammers may solicit you for payment of fees owed. Never offer credit card or bank information via email to anyone claiming to be or appearing to be a Santa Rosa Junior College employee. The official methods for fee payments are listed on the Accounting Office website.
---
Scholarships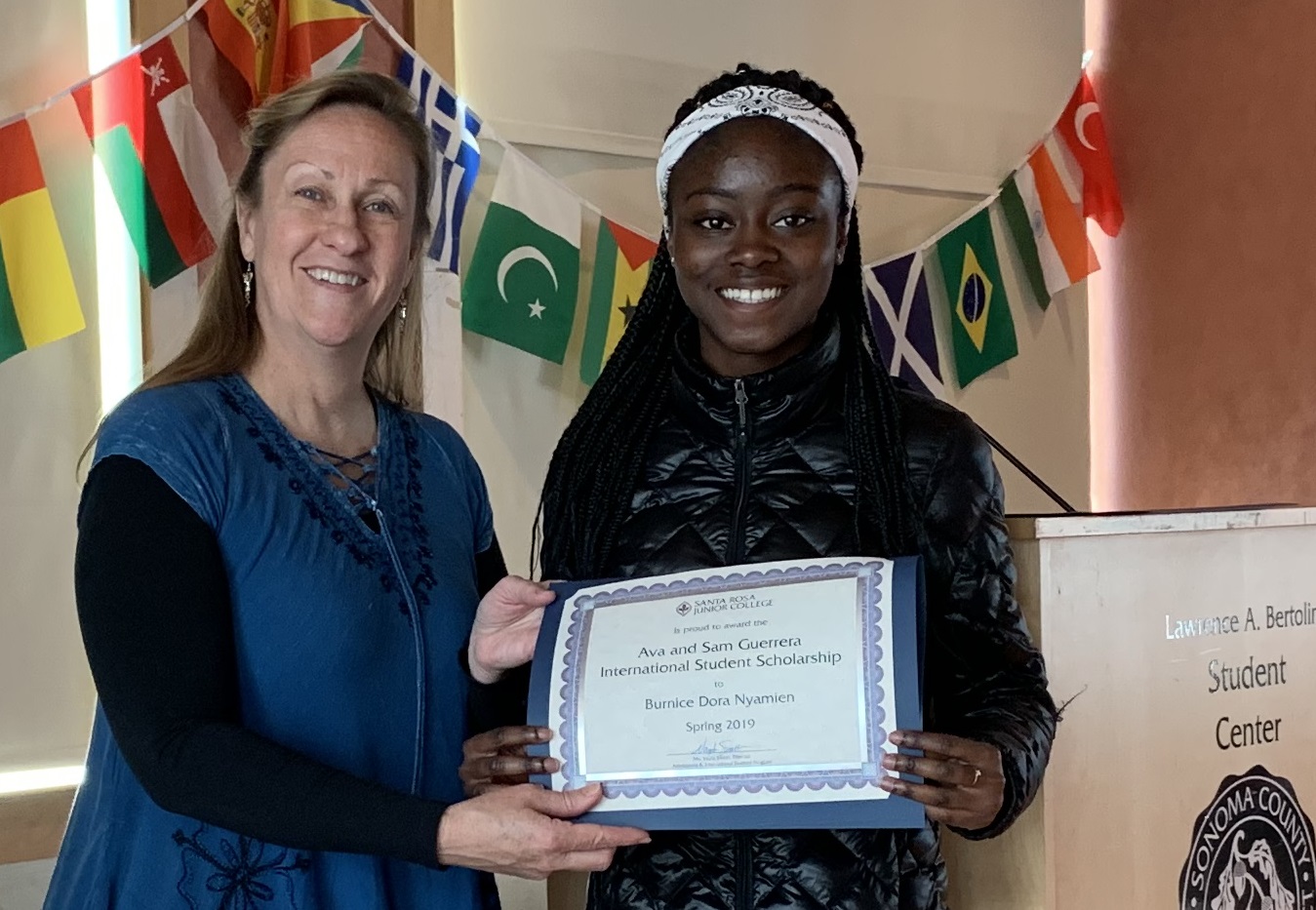 Unfortunately, international students are ineligible to apply for state or federal financial aid though FAFSA. However, SRJC is proud to offer a number of financial scholarships to international students. More information can be found on our international scholarship website.